Cinque Terre: the Way of Love will be reopened in 2023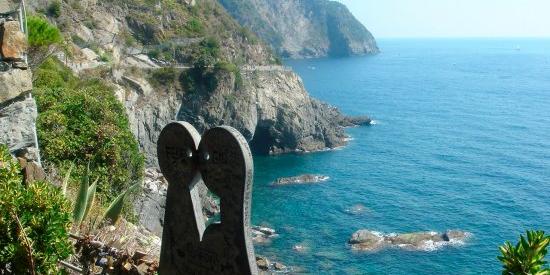 Created between the Twenties and the Thirties as a network of paths with the purpose of depositing railway materials for the construction of the Genoa – La Spezia line, the Way of Love later became a destination for lovers inspired by the view full of romance.
The amazing path overlooking the sea that connects Riomaggiore and Manarola and a little longer than a kilometer, was closed in 2012 due to a landslide.
To remedy the problem, in 2015 a short section was recovered; a solution which, however, has prevented thousands of tourists from fully enjoying it.
With great pride we are pleased to announce that a project, supported by regional funds, by the Ministry of Cultural Heritage and the Ministry of the Environment, has been presented for the recovery of this UNESCO heritage gem, and that it considers its reopening in 2023.
The project also provides for a lengthening of the tunnel in which the collapse occurred with consequent works to secure the walls.
It is also a great satisfaction for the Minister of Cultural Heritage Dario Franceschini: "Now an intense period of work is waiting for us to get to the executive project and to carry out the complex works necessary to reopen the path. The maximum collaboration of all the institutions involved is the key to doing the job best ".